Wow! I can't endorse tekRESCUE and Randy Bryan enough. They are SEO masterminds. They took our website from being on the 6th page of Google to the 1st page in 3 months. They're amazing at what they do from IT, networking, websites, SEO... anything you need for technology. You owe it to yourself to call them.


Are You Frustrated About Being Invisible On Google?
Many people think "getting you on Google" means just getting backlinks, but it's so much more. You can't game Google. Our experts love this stuff, and love helping you dominate Google.
We can bore you with all the details, or you can hop on a call and we can talk about what your business needs. How would it feel to no longer be invisible, for Google to show how important your business really is?
Stop Being Frustrated with Google! Book a Strategic Zoom Call with tekRESCUE to Discuss
We focus on SEO strategies that build your business's brand, authority, credibility, and trust—the most important aspects for ranking well long-term.
At tekRESCUE (Located in San Marcos, TX just outside of Austin, Texas), we have been helping businesses grow with SEO & Web Design for over a decade. We are selective with our clientele because not every company has the authority, trust, and credibility to succeed. We have helped over 40 authentic firms transform their Google presence using our methodology. If you want to establish a professional online image, build trust and rapport with your potential customers, or just drive more targeted customers to your website, we are here for you.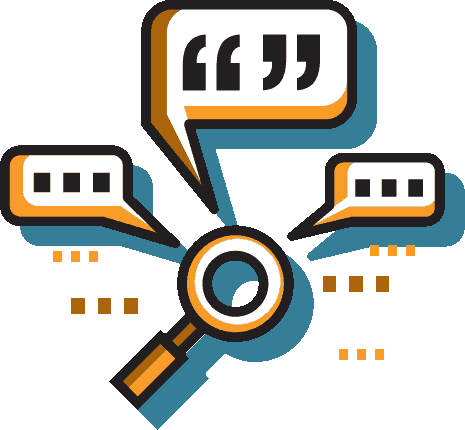 Phase 1: Keyword and Market Research
Proper keyword research is essential to crafting a winning long-term SEO plan. If the wrong keywords are chosen, all efforts to optimize your site become an uphill struggle. We spend a lot of time harvesting keywords, analyzing data, and handpicking the keywords that are most likely to deliver results. It's easy to randomly pick keywords and hope that your site starts to rank well; unfortunately this approach rarely pays off. Instead, it's crucial to collect as many relevant keywords as possible and analyze each of them, separating the good from the bad. We look at several different metrics during the keyword research phase, and we judge the keywords on the three important pieces of data shown below.
After we present our recommended keywords for your approval, we begin tracking your website's rankings for these keywords so we can track progress month in and month out. Once finished, Phase II begins.
Relevancy
We find keywords that are relevant to your business to ensure that any traffic that results from ranking for these keywords has a higher chance of converting into leads and sales.
Search Volume
Not all keywords are created equal; some get many searches a month, others don't get many at all. We aim for keywords with decent search volume in an attempt to maximize potential exposure.
Competition Strength
We set realistic goals for rankings, and looking at the current top-ranking sites for a particular keyword is a great way to gauge how easy (or difficult) ranking for a keyword will most likely be, and choose keywords based on the likelihood that we can rank against the current competitors with a bit of elbow grease.
Let's Create a Strategy to Target Better Online Traffic for Your Business
Phase 2: On-Site Adjustments and Optimization
No amount of SEO will help if your website and pages are not properly configured for your target keywords and audience. After the keywords we've chosen have been tested and analyzed, we do an audit of your website to see what changes need to be made. We begin by taking a more holistic approach to ensure that your entire website is optimized properly before drilling down into specific pages and sections of the website.
During the initial site audit we look at each of the primary pages of your website and evaluate their strengths & weaknesses. We use this data to decide what can be tweaked to better optimize the site. We'll be happy to explain everything we do to you if you care to know more. If you don't, we don't blame you, but you can rest assured knowing that we will ensure everything is optimal.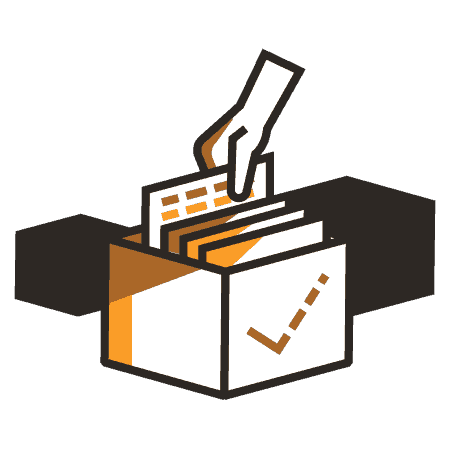 Keyword Organization
We cluster related keywords together to create highly contextually-relevant pages that search engines love.
Thorough Analysis
We look at everything from header tags and image alt tags to word count & keyword density. Don't know what all that mumbo-jumbo means? Not to worry, that's why we're here!
Ongoing Audits
Site auditing is an ongoing process and we re-run audits on your site and make adjustments as time goes on to see how Google and the other search engines respond to these changes.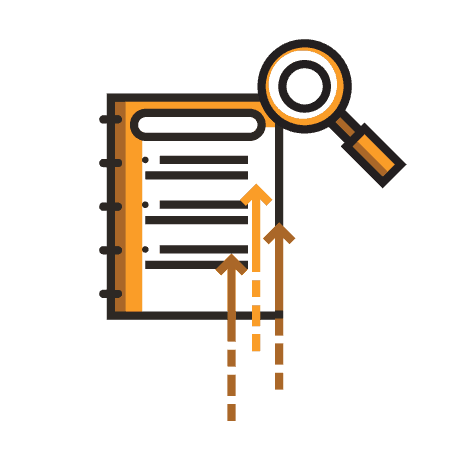 Phase 3: Local Directory Optimization and Company Reviews
It's important to have your business and website properly listed and optimized in the most authoritative online directories. We analyze your website's current listings and ensure that they are optimized properly. Having the correct business information listed across the many popular local business directories is essential for building trust not only in search engines, but in potential customers and clients as well.
Existing Listings
We take the time to work with you and locate your existing listings, ensuring they're up-to-date with accurate information.
New Listings
The web is full of directories that can potentially increase your site's authority, so we take the time to routinely look for new relevant ones to add your business to.
Positive Reviews
We will also discuss with you ways to increase the number of happy reviews on your local listing pages, which in turn helps with ranking higher in search engine local listing results.
Phase 4: Off-Site Optimization & Content Distribution
Unlike most SEO companies, we don't focus solely on building links. Instead, we craft custom content related to your industry and distribute it on your behalf to grow and strengthen your brand across the internet. We submit your site to powerful, niche-specific directories, craft an article marketing campaign, and cultivate fresh and interesting content to periodically add to your website. Search engines reward sites that publish new authoritative content with higher rankings on search engine results pages.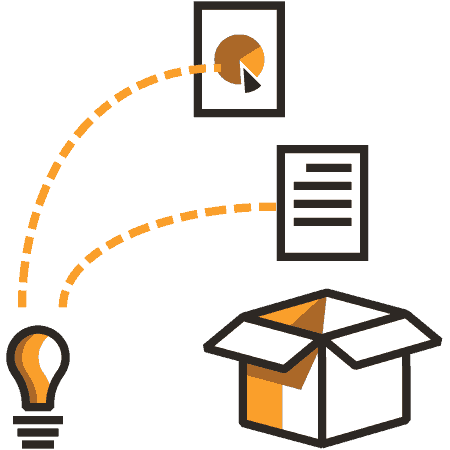 Professional Infographics
We can create fun, professional infographics on your company's behalf and distribute them to a variety of platforms to gain even more authority-boosting backlinks. We'll even convert the infographics to video slideshows and add some catchy background music for distribution to video-sharing sites.
Competitor Analysis
In addition, we analyze the backlink profiles of your top competitors to see where they are getting backlinks from. We filter out the spammy & useless links and focus on the high-quality opportunities. This can take quite some time, but we believe the effort is well worth it.
Authoritative Backlinks
Once we have a list, we start sifting through for places where we can obtain high-authority backlinks to your site. This technique allows us to discover what is working in order to mimic and, eventually, outperform competitors.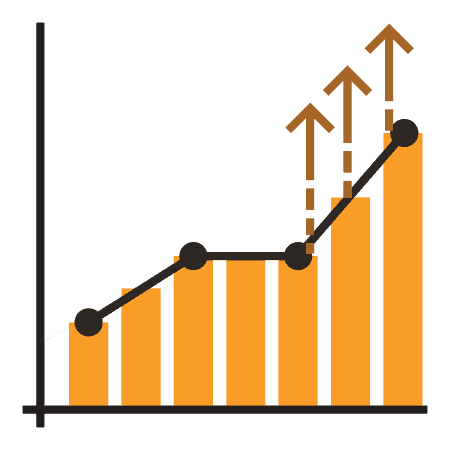 Regular Reports to Evaluate Progress
By utilizing analytics, we can track how long visitors spend on your site, where they go while on your site, and how much your traffic is increasing as your website moves up the rankings in the search engines. We take the time to evaluate and discuss with you how well the SEO campaign is going. It's crucial to keep in mind that long-term positive rank gains can take a while to achieve, and it's important to be patient. tekRESCUE is the best company to choose for your SEO in San Marcos, Austin, Texas and beyond!
No Shady Tactics
Blackhat & shady tactics can often rank sites much quicker, but it's only a matter of time until they are penalized by search engines.
Slow & Steady
We believe that slow & steady wins the race… Turning your site into an authority in your market doesn't happen overnight, but instead takes months and months of continual effort; SEO is a marathon, not a sprint.
Targeted Visitors
The effort is well worth it because when all is said and done, more targeted visitors will see your site, which in turn can lead to more calls & sales for your business for a long time to come.
Don't Take Our Word for It
Check out TekRESCUE to assist with your website creation, search engine optimization, and IT support services. Randy is amazing and will be helpful with you computer needs.



Always fast reliable service. All the staff is so friendly and helpful. Wouldn't trust any one else with our computers and website. Every time we have any technical difficulties TekRescue gets us up and going again and for an A/C... read moreAlways fast reliable service. All the staff is so friendly and helpful. Wouldn't trust any one else with our computers and website. Every time we have any technical difficulties TekRescue gets us up and going again and for an A/C company in Texas this is so important. We have all techs in the field with laptops and when one goes down we never have to stress knowing that TekRescue can fix it! Everyone at AirOne gives a huge thank you to Randy and Drew for all your hard work fixing our website and thank you Celina for always helping me with all my random questions about our website thank you TekRescue for being so awesome ! read less