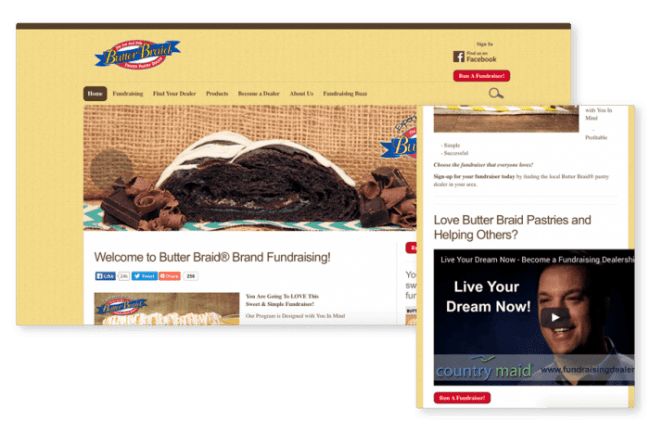 The Client
Texas Capital Fundraising is a faith based fundraising company that needed a website to showcase their products in an pleasing and enticing way. They wanted to create an environment that encourage their clients to return to them for all their fundraising needs.
Building a Firm Foundation
Texas Capital Fundraising's previous site was a clunky and static website that confused the users who visited their page. tekRESCUE wanted to create a simple yet elegant site that displayed everything Texas Capital Fundraising has to offer, as well as making ordering from them as simple as possible. Although we retained the color palette of the parent company to reinforce their brand, we created illustrations and used interesting photography to help the website stand apart from other fundraising sites.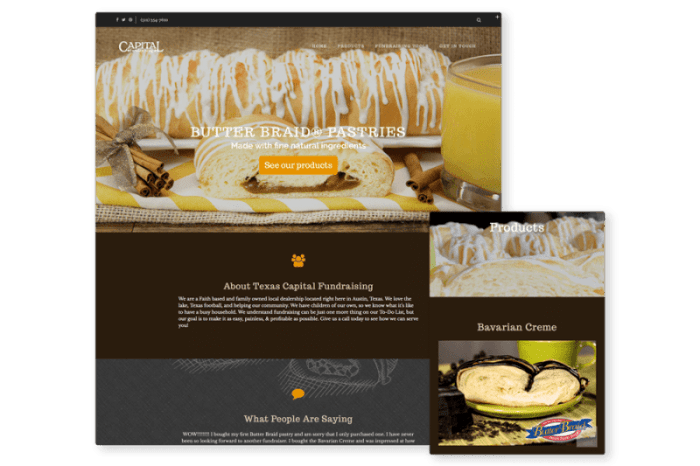 Adding Flavor To Their Site
To help the paint Texas Capital as a friendly company, tekRESCUE created several illustrations to help create a warm, interesting environment on Texas Capital's site. Each illustration is representative of the delicious flavors they offer!