Managed IT Services in Austin, TX
tekRESCUE offers a suite of Managed IT Services in Austin, TX and the surrounding area. We provide essential managed services & IT support for small and medium-sized businesses in Austin. We offer network and data recovery service, computer support service, computer networking services, and professional IT services that your office needs for achieving business continuity.

We are focused on mitigating any IT infrastructure problems and offering the most advanced blend of IT project consulting and network/server management techniques available when it comes to a managed services provider. There are many Austin-area companies that depend on the experience and professional expertise for technical issues provided by tekRESCUE's Austin IT support. It is our aspiration to be your only source for all technology guidance, support, hardware, and software solution needs. We strive to deliver a high level of performance and correct any emerging issues before they escalate.

For network security & support, Austin businesses can turn to us for fast response coverage and smart solutions. As your complete provider for Managed IT services in Austin Tx, we will handle the burden of installing, managing, and supporting your technology infrastructure- all while letting your business and employees focus on profitability, productivity, and growth.

So whether it's updating an aging server, installing new network equipment or simply training staff on the latest software, tekRESCUE is ready to help scale your business' technology needs.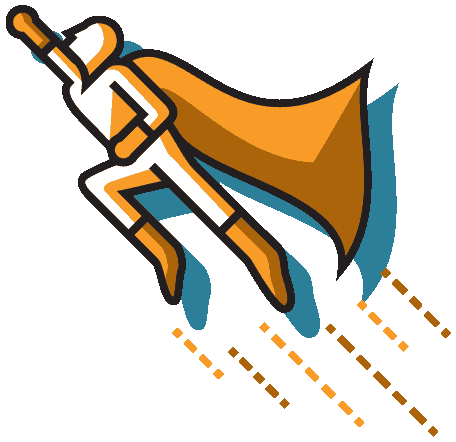 Cybersecurity specifically deals with threats originating in cyberspace. There is no way to foresee when a cybersecurity attack will target your business. That is why Information Security is vital to the success of your business. Information security involves protecting data so that it can be properly used by only those who are authorized to use it and in doing this a heightened level of cybersecurity is achieved.

As a managed service provider, our information security & technology experts provide a variety of cybersecurity services and security services to help protect you.

The best form of protection when it comes to cybersecurity is that of the preventative type. Protecting your business from threats before your sensitive data is exposed is the best way to mitigate possible cybersecurity events. Acting sooner rather than later when it comes to information security is your best defense.

Enlisting the help of the experts at tekRESCUE is the solution to protect your business. Our cybersecurity solutions include cloud-based services like backup, disaster recovery, and managed service antivirus solutions. Our IT experts also provide cybersecurity consulting and employee training to prevent hacks, data leaks, and other attacks. Our client reviews speak for themselves! To learn more about security & Austin IT support solutions, contact us today.

Cloud computing is a delivery model for IT services based on the Internet. It enables organizations to rent scalable and flexible capacity from cloud infrastructure providers, such as Amazon Web Services (AWS), Microsoft Office/ Azure, Google Cloud Platform and IBM Bluemix.

The term cloud is used as a metaphor for the Internet, based on how the Internet is depicted in computer network diagrams and is an abstraction for the complex infrastructure it conceals.

There are three general categories of cloud computing: Software as a Service (SaaS), Platform as a Service (PaaS), and Infrastructure as a Service (IaaS).

The idea behind cloud computing is simple: use the internet to deliver hosted applications instead of installing software locally. What isn't simple about cloud computing is managing all the cloud-based services that your business needs to augment and automate your business. The technicians at tekRESCUE will assist you in the hosted exchange of your choice of cloud services so that you don't have to.

Having tekRESCUE on your team can make life a lot easier for you as a business owner. We install, administrate and update all your cloud infrastructures so you have one less thing to worry about.
Data Recovery & Data Backups
It's more important than ever for organizations to protect their data. Organizations today are facing a number of new challenges in terms of the sensitivity of their data, how they share it, and how they protect it from cyber threats. All companies need to have a data protection strategy in place. Choosing the right strategy involves making decisions about storage location, network security, access controls, backup and recovery timeframes, compliance with regulations and much more. This is where a managed service provider comes in.

tekRESCUE has the most innovative technology solutions for Data Recovery and Backups. No one likes to think about the possible catastrophes that can occur regarding your business's sensitive data. From data breaches to hacks, the vulnerabilities are endless.

As a small business owner, losing the data on your computer or servers can be devastating. That is why it is so important to have a reliable data recovery service provider at the ready in case disaster strikes. At tekRESCUE, we offer a variety of data recovery services. Our team will work quickly and efficiently to get your data recovered as soon as possible so you can get back to doing what you do best: running your business and focusing on business continuity!

High-end technology is a necessity for many businesses these days. Unfortunately, high-end technology comes with a lot of challenges. Many of these challenges come in the form of technical problems that cause your network to crash or websites to go down out of the blue. Not only do they affect your productivity, but they cost you money too! tekRESCUE's on-demand managed IT services provide you with peace of mind knowing that your network is being monitored at all times and we're available 24/7/365 to handle any emergencies as they happen.

You have our expertise on-call so you, as a business owner, don't need to worry about being hampered by the inevitable issues your business's technology will encounter and this will help boost your overall productivity. So If any of your employees experience technical issues, help is just a call away with our managed IT service.

tekRESCUE's managed IT services are affordable and customizable. We can help you respond to a network emergency, increase your productivity by handling your business's IT needs, or help with your business application needs. No matter what your need is, big or small, we are certain that we can find a custom IT services plan that is right for your business.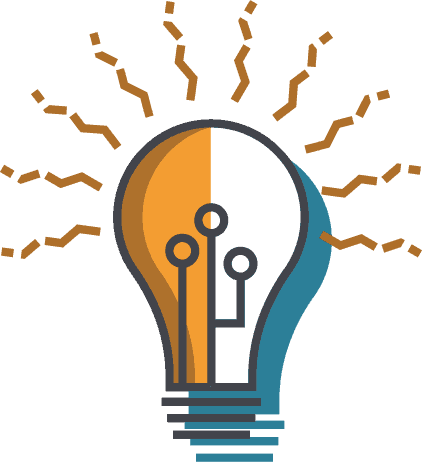 IT Consulting in Austin, TX
Whether you're the business owner of a large corporation or a small business in Austin or the Central Texas area, we can craft an effective managed IT plan that is a perfect fit for your business's needs. Whether it be for cloud services, cybersecurity services, information security, managed IT service monitoring, data recovery, network security or anything in between, tekRESCUE aims to help local Austin businesses grow and prosper, all while supporting them on their journey. Whether you are a small business, a medium-sized business, or a nonprofit, we can offer the ideal solution for your technical needs that is specifically tailored to you as a client. You choose where you want us to start; either with a general IT/ Security assessment, website development or even SEO services. Contact us today to discover how we can help keep your business totally secure as your managed service provider. Let's see what we can acheive together!