We're a San Marcos based company that would love to help with your managed IT, web design and SEO needs.
TAKE YOUR BUSINESS TO THE NEXT LEVEL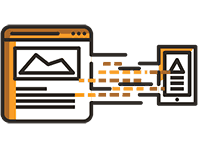 Web Design & Development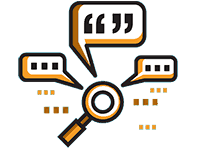 SEO & Inbound Marketing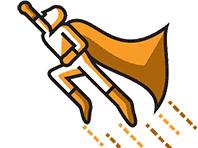 Commercial IT Support
Website Design and Development
Your brand needs a strong presence on the web. We have the skills and tools to get you there.
See Our Portfolio⟶
The web is constantly changing. Our team works tirelessly to stay up to date with the latest industry techniques to create fresh, modern designs that work across all devices and media.
We know that a website is never finished. It constantly needs to grow, evolve, and stay up to date. We build with robust content management systems to allow you to easily build onto your site on your own.
A website is often the first contact people make with a brand. Make this first impression count with a professional site that clearly communicates your brand and what it stands for.
SEO & Inbound Marketing
We offer a full range of services to help your business grow its online presence and authority.
Learn More⟶
Competition analysis and market research designed to help you target your ideal market segment.
Website edits and maintenance to optimize your site for all devices and search engines.
Content distribution across multiple channels to bolster your brand's image and authority.
Commercial IT Support
tekRESCUE plays a productive role in automating business processes in enterprise computing.
Learn More⟶
We focus on mitigating any IT infrastructure problems and offer the most advanced blend of IT project consulting and network/server management.
We deliver a high level of performance and are proactive with our firewall security measures. It's no wonder why a variety of local companies turn to tekRESCUE for fast response coverage and smart solutions.
As your complete IT services department, we handle the burden of installing, managing, and supporting your technology infrastructure so that you can focus on your businesses profitability and growth.
Computer Repair & Virus Removal
Our computer repair techs are the best of the best. Stop by today for a FREE initial diagnostic and consultation!
Learn More⟶
At tekRESCUE, we love helping make your technology work FOR you. Our specialists are trained to repair and maintain Windows and Mac computers and servers, remove viruses and malware, and diagnose and fix all sorts of computer issues.
We strive to repair all sorts of devices, from personal smartphones to enterprise level servers owned by small and mid-sized businesses. We are so much more than just a computer repair business!
Although our office is located in San Marcos, we are not far from Austin or from San Antonio, and we happily serve the entire region.
Jason and Justin are great. Very polite and respectful. They spent time explaining what they thought my problem could be and the process of fixing it. They answered all my questions and skepticism. My computer works like new. I will be back with my other computers. The owner and family is very nice. It wasnt easy to find. They need a bigger sign .

Stephanie Mccray

Always fast reliable service. All the staff is so friendly and helpful. Wouldn't trust any one else with our computers and website. Every time we have any technical difficulties TekRescue gets us up and going again and for an A/C company in Texas this is so important. We have all techs in the field with laptops and when one goes down we never have to stress knowing that TekRescue can fix it! Everyone at AirOne gives a huge thank you to Randy and Drew for all your hard work fixing our website and thank you Celina for always helping me with all my random questions about our website thank you TekRescue for being so awesome !

Kay C.

Randy and his team became our Web Design/Hosting , SEO (search engine optimization) and email hosting this past year. We are excited about our new web site and the results we've seen in a short period of time from the SEO side of web searches. They are professional, respond quickly and have excellent ideas on optimizing our web site for maximum exposure. Looking to our future and glad we made the change to TekRescue.

Kevin Carswell

So very lucky to have a Dylan in my life! Tek Rescue has been fantastic getting me all set up. Being the first Mac in an office of PCs with Windows software was not the easiest transition but Dylan knocked everything out right away and let me get right to work without the headache being the new Mac in town! Thank you very much Tek Rescue! Also, Randy repaired my broken door while stopping by the office! Now that's service!

tabitha w.

Randy and his team are fantastic at what they do. Let's start with professionalism and following through on projects which goes a long way with me. I appreciate how they've helped my company with optimizing my search engine capacity. Randy is there for our company for questions that may arise, he Is honest, and their company is extremely friendly. I highly recommend giving tekRESCUE a call for your tech needs.

Robert Henderson

Randy and his team are fantastic at what they do. Let's start with professionalism and following through on projects which goes a long way with me. I appreciate how they've helped my company with my search engine optimization, AKA SEO. Randy is there for our company for questions that may arise, he Is honest, and their company is extremely friendly. I highly recommend giving tekRESCUE a call for your tech needs.

Robert Henderson
So very lucky to have a Dylan in my life! Tek Rescue has been fantastic getting me all set up. Being the first Mac in an office of PCs with Windows software was not the easiest transition but Dylan knocked everything out right away and let me get right to... read moreSo very lucky to have a Dylan in my life! Tek Rescue has been fantastic getting me all set up. Being the first Mac in an office of PCs with Windows software was not the easiest transition but Dylan knocked everything out right away and let me get right to work without the headache being the new Mac in town! Thank you very much Tek Rescue! Also, Randy repaired my broken door while stopping by the office! Now that's service!

tabitha w.

We have only had our initial consultation with tekRESCUE but were very impressed!! I can't wait to see what our brand new website looks like & all of the new traffic that will be brought to us. Thanks guys!! We look forward to working with you!!Scott &... read moreWe have only had our initial consultation with tekRESCUE but were very impressed!! I can't wait to see what our brand new website looks like & all of the new traffic that will be brought to us. Thanks guys!! We look forward to working with you!!Scott & Wendy CampbellElite Travel

Wendy D.

I love to hear the passion I hear come out of Randy Bryan's mouth when he talks about the work he does and that is helping people with the tech needs. TekRescue has got my back when I've got a virus on my computer or need help with SEO. If... read moreI love to hear the passion I hear come out of Randy Bryan's mouth when he talks about the work he does and that is helping people with the tech needs. TekRescue has got my back when I've got a virus on my computer or need help with SEO. If I didn't love massage so much and I knew more about technology, I'd love to go work for him.

Nikki B.

The team at tekRESKUE is awesome and does a great job! They are the best seo team in San Marcos for sure. I have used several other companies before I found them and they are the best with out a doubt. If yo are looking for the best tech support... read moreThe team at tekRESKUE is awesome and does a great job! They are the best seo team in San Marcos for sure. I have used several other companies before I found them and they are the best with out a doubt. If yo are looking for the best tech support in San Marcos they are it!

John H.

Randy and his team are fantastic at what they do. Let's start with professionalism and following through on projects which goes a long way with me. I appreciate how they've helped my company with my search engine optimization, AKA SEO. Randy is there for our company for... read moreRandy and his team are fantastic at what they do. Let's start with professionalism and following through on projects which goes a long way with me. I appreciate how they've helped my company with my search engine optimization, AKA SEO. Randy is there for our company for questions that may arise, he Is honest, and their company is extremely friendly. I highly recommend giving tekRESCUE a call for your tech needs.

Robert Henderson

Randy and his team became our Web Design/Hosting , SEO (search engine optimization) and email hosting this past year. We are excited about our new web site and the results we've seen in a short period of time from the SEO side of web searches. They are professional, respond quickly... read moreRandy and his team became our Web Design/Hosting , SEO (search engine optimization) and email hosting this past year. We are excited about our new web site and the results we've seen in a short period of time from the SEO side of web searches. They are professional, respond quickly and have excellent ideas on optimizing our web site for maximum exposure. Looking to our future and glad we made the change to TekRescue.

Kevin Carswell

Randy and his team are fantastic at what they do. Let's start with professionalism and following through on projects which goes a long way with me. I appreciate how they've helped my company with optimizing my search engine capacity. Randy is there for our company for questions that may arise,... read moreRandy and his team are fantastic at what they do. Let's start with professionalism and following through on projects which goes a long way with me. I appreciate how they've helped my company with optimizing my search engine capacity. Randy is there for our company for questions that may arise, he Is honest, and their company is extremely friendly. I highly recommend giving tekRESCUE a call for your tech needs.

Robert Henderson

Always fast reliable service. All the staff is so friendly and helpful. Wouldn't trust any one else with our computers and website. Every time we have any technical difficulties TekRescue gets us up and going again and for an A/C company in Texas this is so important. We have all... read moreAlways fast reliable service. All the staff is so friendly and helpful. Wouldn't trust any one else with our computers and website. Every time we have any technical difficulties TekRescue gets us up and going again and for an A/C company in Texas this is so important. We have all techs in the field with laptops and when one goes down we never have to stress knowing that TekRescue can fix it! Everyone at AirOne gives a huge thank you to Randy and Drew for all your hard work fixing our website and thank you Celina for always helping me with all my random questions about our website thank you TekRescue for being so awesome !

Kay C.

Jason and Justin are great. Very polite and respectful. They spent time explaining what they thought my problem could be and the process of fixing it. They answered all my questions and skepticism. My computer works like new. I will be back with my other computers. The owner and family... read moreJason and Justin are great. Very polite and respectful. They spent time explaining what they thought my problem could be and the process of fixing it. They answered all my questions and skepticism. My computer works like new. I will be back with my other computers. The owner and family is very nice. It wasnt easy to find. They need a bigger sign .

Stephanie Mccray