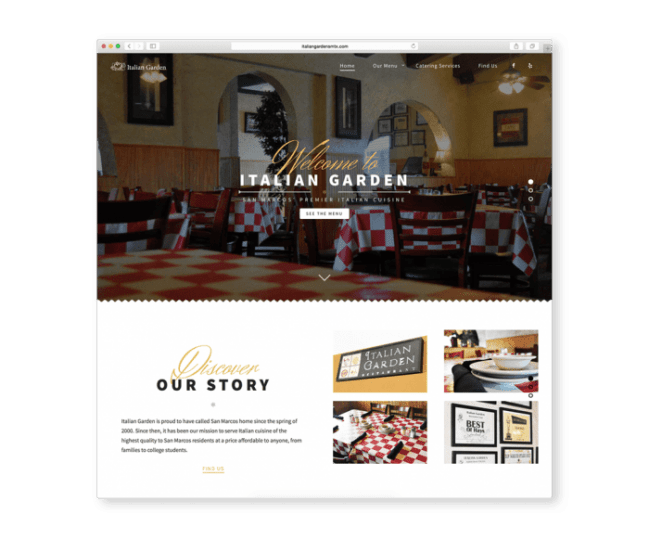 The client
Italian Garden is one of San Marcos' oldest local restaurants, a place where you can find the authenticity of Italian cuisine with the down to earth attitude of Texas. Since the restaurant's inception, they've become a popular choice for the locals and needed to have a website built that conveyed who they were.
Making a menu
Italian Garden's menu is plentiful, so they needed a system that would quickly and easily display their offerings for those browsing the web. We took cues from traditional menus seen in restaurants when designing the look and feel of our online menu.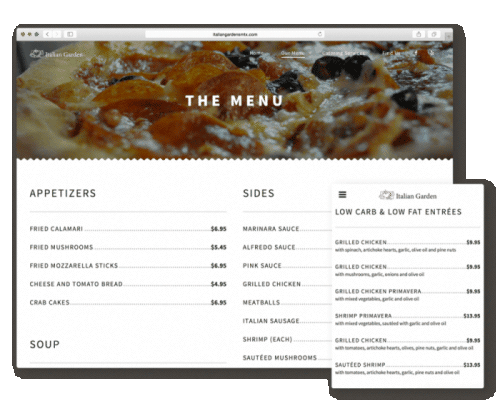 Shooting for the Stars
Although we don't do photography often, we knew that Italian Garden needed outstanding photography of their dishes if they wanted to entice online viewers. tekRESCUE went on-site for a photoshoot to capture the beauty and deliciousness of Italian Garden's cuisine.