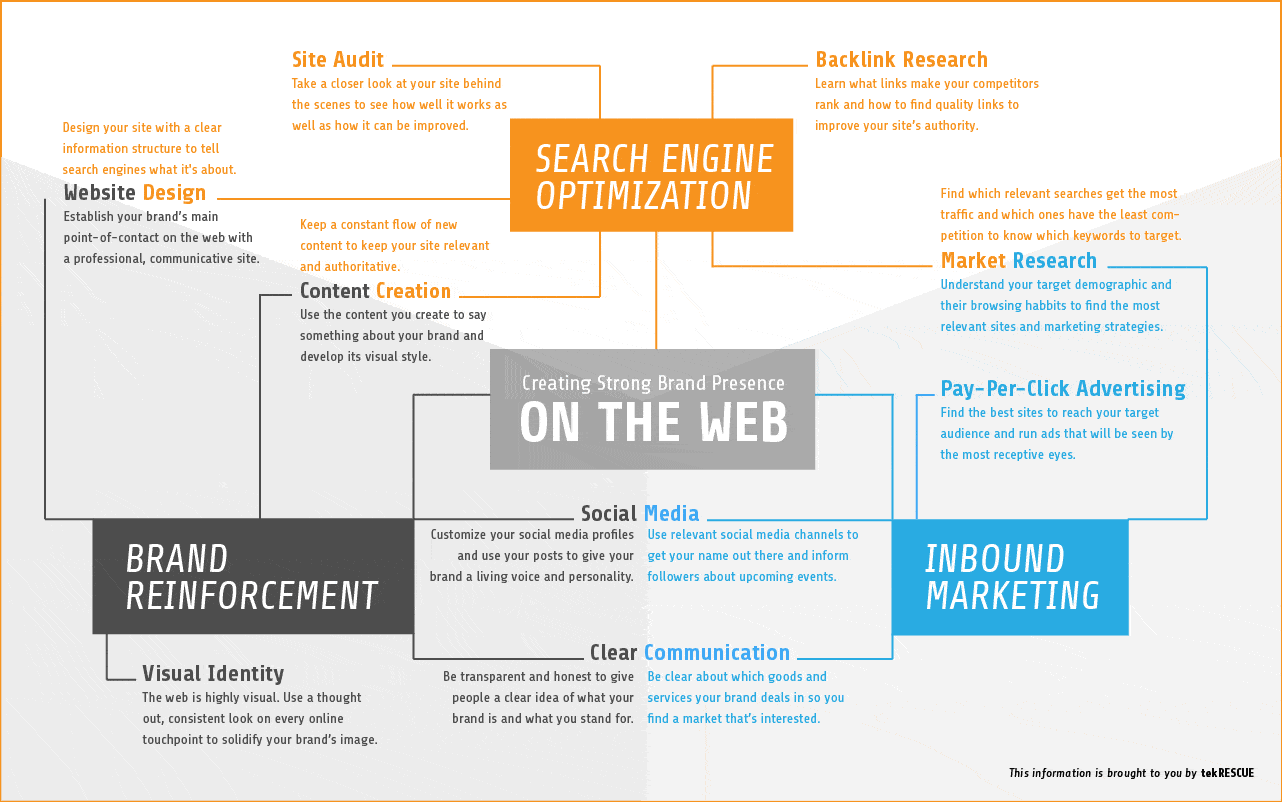 [Infographic] Creating Strong Brand Presence on the Web
It's more important than ever to ensure your business has a powerful digital presence. The odds of someone researching your business online before calling or walking through your doors are pretty high, so establishing a strong, positive presence is crucial. In the infographic below, we've outlined powerful ways to strengthen your brand's presence, including: website audits, website design, content creation, backlink & market research, pay-per-click advertising, social media, and more.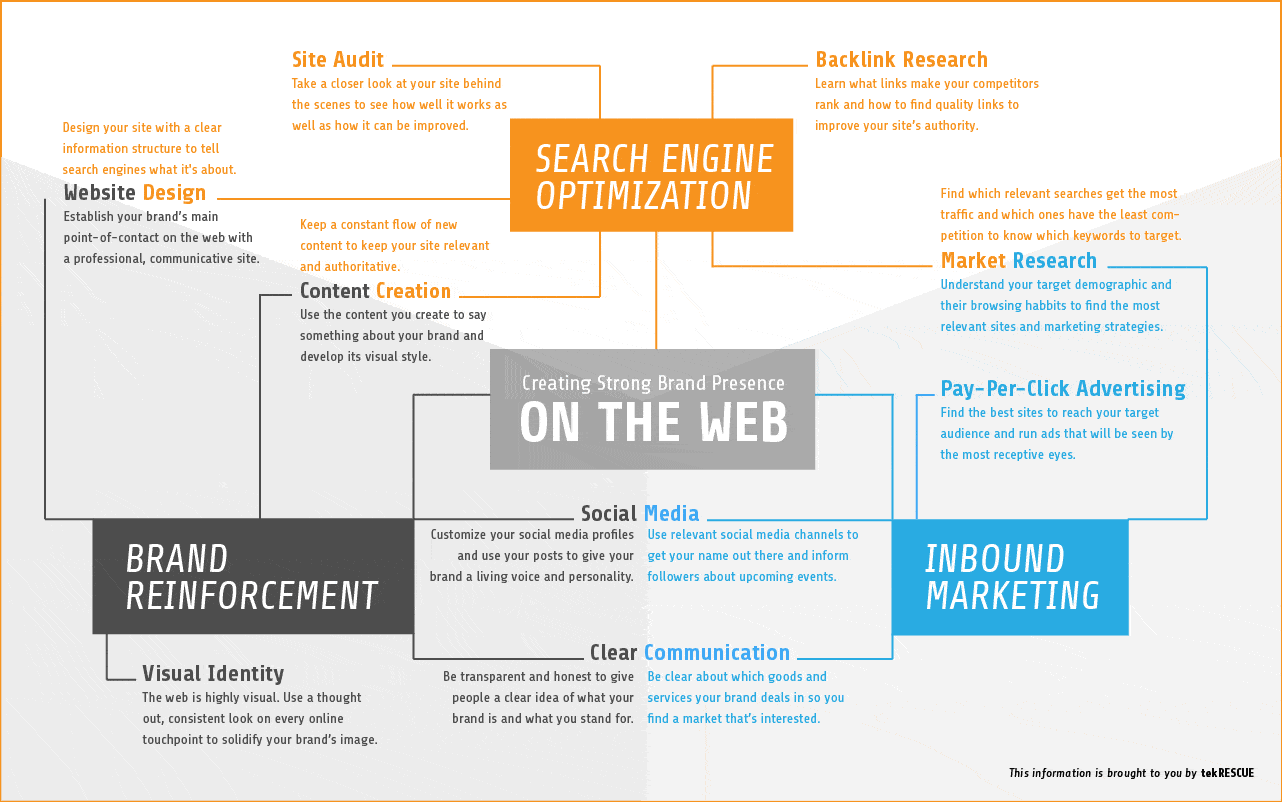 If your business needs help managing any of these aspects of your online presence, give us a call today to discuss your needs and we'll help come up with the perfect custom plan for your budget. We can help with content creation, brand reinforcement, pay-per-click campaigns, website redesigns, competitor analysis, SEO, and more.